The Chelsea Community Foundation (CCF) grants three Chelsea nonprofits financial support in the total amount of $23,672 in December 2022. The recipients are:

The Purple Rose Theatre – $13,672 for support for the commission and production of script readings in partnership with the Chelsea District Library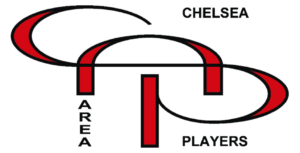 Chelsea Area Players, fiscally sponsored by the Purple Rose Theatre, $5,000 to support the production of an original musical "The Only Man in Town", by local artist Jason Eyster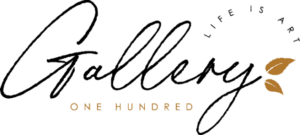 Silver Maples of Chelsea – $5,000 to support increased awareness of gallery space and art-related activities within the the senior living center, namely Gallery 100
CCF's approval criteria is influenced by each application's sustainable impact on the Chelsea Community, the level of community engagement, and collaboration. "These criteria are important because CCF's mission is to make a lasting impact that leverages and promotes nonprofits in Chelsea," shared Anne Merkel, Chair of CCF.
"We are lucky to have the support of Chelsea Community Foundation for projects like these," said Robert Caplis, Director of Donor Engagement at The Purple Rose. "When people give to CCF, they support countless projects behind the scenes. And, it's not just us. It's local trail networks as part of the DTE Foundation trail, a great library, our schools, the senior center, and so much more. The Chelsea Community Foundation enriches the quality of life and makes Chelsea a great place to live," said Caplis.
"We will be using the grant money awarded to us by the Chelsea Community Foundation to help market our Gallery 100 to a greater audience and expand our outreach with artists in Michigan; to truly establish ourselves as a working gallery. We will utilize the grant money to build our brand and voice in the community to help bring people together through the arts." shared Winn Mahoney, Director of Programming and Wellness at Silver Maples of Chelsea.
To learn more about applying for grants, contact Gregory Yankee, gyankee@cfsem.org, or go to the website chelseafoundation.org/apply for grant guidelines and to apply directly. Application dates for 2023 are February 15, 2023, and August 15, 2023.
The Chelsea Community Foundation is a permanent charitable endowment with assets over $2.8 million. The endowment has been built through gifts from families, individuals, and businesses. CCF is guided by Chelsea's civic leaders who care deeply about the community. With these new grants, CCF has invested $1.9 million into the Chelsea Community by providing financial assistance to 45+ nonprofits since 1995.
CCF relies on the generosity of donors in the Chelsea area to realize its mission. Donors interested in supporting are encouraged to contact Randy Ross, rross@cfsem.org or by visiting the website at chelseafoundation.org/give/