Chelsea Community Foundation is an affiliate of the Community Foundation of Southeast Michigan. Chelsea Community Foundation (CCF) is made up of Advisors who bring experience, wisdom, strategic thinking, leadership, and their networks to their mission of supporting all things Chelsea.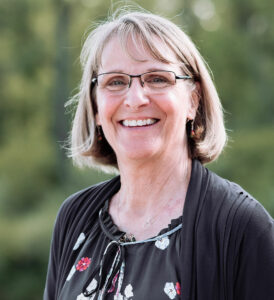 One of those leaders is Anne Mann. Anne has been involved with CCF for nine years, and has served as the Chair for the last four years. Her mother, Daphne Hodder, was a founding advisor and encouraged her daughter to join when she stepped down. "Strong nonprofits are the backbone of strong communities. Throughout our history, the Chelsea Community Foundation has made it a priority to strengthen nonprofits through endowments and funding collaboratives. I have had the good fortune to be a part of this growth and am excited for what the future holds," Mann remarked.
Anne also shared that one of the biggest accomplishments during her tenure was the ability of CCF to award $155,000 in grants to 11 Chelsea nonprofits during the Covid pandemic. "The awards helped the organizations to continue to serve the needs of the Chelsea community in a very difficult time," said Mann.
Anne has a passion for ensuring that the Chelsea community has the resources they need to grow and thrive in an ever-changing world. Her children and grandchildren live and work in Chelsea. "I will continue to serve as a CCF advisor to help ensure that Chelsea is a vibrant and nurturing place to live and raise a family for my children and for generations to come."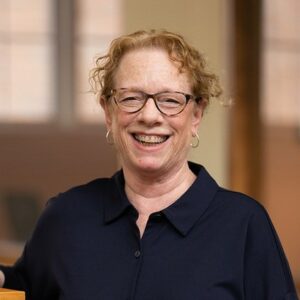 Anne Merkel has taken over the helm as Chair of CCF. Anne has been a Chelsea resident for 41 years. Her previous roles at CCF have been on the grant and executive committees. "The thing that I love most about CCF is that when people donate, their funds go directly to our whole community. Donations are spread out over many grant applicants, so if you like to donate to both the library and FIA, your donation will ultimately support those nonprofits. I really enjoy giving away money to our local nonprofits!" said Merkel.
She has been a long-term board member for the Chelsea District Library. During the 90's Merkel chaired millage campaigns and organized networking and fundraising activities. "Those experiences will be very helpful in my role as CCF Chair," shared Merkel. Like Mann's sentiments, one of the most positive things CCF has done during her tenure, was giving previous grant recipients financial help during the early part of the pandemic. "It was an extremely difficult time for many of our nonprofits and I'm proud of CCF for stepping up and offering aid in a time of real crisis," said Merkel.
In the past five years, CCF has contributed nearly $400,000 to 18 Chelsea nonprofits. The grant cycle occurs twice each year – February 15 and August 15. Any Chelsea nonprofit that has a need can learn more about the process and their eligibility on the website https://chelseafoundation.org/apply/ or by contacting Greg Yankee, Program Director, gyankee@cfsem.org.
CCF relies on the generosity of donors in the Chelsea area to realize its mission. Donors interested in supporting are encouraged to contact Randy Ross, rross@cfsem.org or by visiting the website at www.chelseafoundation.org.