The Chelsea Community Foundation (CCF) grants three Chelsea nonprofits financial support in the total amount of $65,000.  The recipients are:
Chelsea Chamber Players

Chelsea Chamber Players – $15,000 for the premiere of a locally composed work for choir and full orchestra during the Hometown Holiday Weekend – December, 2023.
"The Chelsea Community Foundation grant makes it possible for Chelsea Chamber Players to present a world premiere of Wonder by local composer Brian Brill. This event includes professional musicians, music students from Chelsea High School and the Sanctuary Choir from Chelsea First United Methodist Church. There will be two performances on Sunday, December 3rd at 3pm and 7pm at Chelsea First United Methodist Church. We are excited to see this huge collaboration in our community come together to bring Wonder to life," shared Sara Cummings, Chelsea Chamber Players.
---
Huron Waterloo Pathways Initiative for Timber Town Park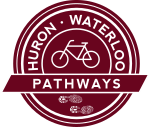 Huron Waterloo Pathways Initiative – $25,000 for improvements at Timber Town Park to connect Chelsea residents to the Border To Border Trail.
"The City of Chelsea Parks & Recreation Commission is happy to add the Chelsea Community Foundation to the growing list of partners and sponsors for this amazing project. Their mission aligns closely with the work of the City of Chelsea Parks & Recreation Commission. Together we can build and create the best version of Chelsea and, in this case, improve and expand the recreational opportunities for area residents." shared Shawn Personke, Chair of the City of Chelsea Parks & Recreation Commission
Jeff Hardcastle, Timber Town Volunteer Coordinator, also shared his sentiments "Everyone working on the project to re-imagine our Timber Town Park facilities greatly appreciates the support and funding from the Chelsea Community Foundation.  CCF continues to be a major force in making the greater Chelsea Area a wonderful place to work and live."
---
Western Washtenaw Area Value Express (WAVE)

Western-Washtenaw Area Value Express – $25,000 for expanded shuttle service between Stockbridge, Manchester and in the future Grass Lake.
"We are very grateful that Chelsea Community Foundation is investing in public transportation. WAVE will be using these dollars to expand access and routes in the greater Western Washtenaw area, providing rides for all over a larger geographic area," shared Marie Gress, Interim Executive Director.
---
Learn More
CCF's approval criteria is influenced by each application's sustainable impact on the Chelsea Community, the level of community engagement, and collaboration. "These criteria are important because CCF's mission is to make a lasting impact that leverages and promotes nonprofits in Chelsea," shared Anne Merkel, Chair of CCF.
To learn more about applying for grants, contact Gregory Yankee, gyankee@cfsem.org, or go to the website chelseafoundation.org/apply, for grant guidelines and to apply directly. Application dates are August 15, 2023 and February 15 2024.
The Chelsea Community Foundation is a permanent charitable endowment with assets over $2.8 million. The endowment has been built through gifts from families, individuals, and businesses. CCF is guided by Chelsea's civic leaders who care deeply about the community. With these new grants, CCF has invested $1.9 million into the Chelsea Community by providing financial assistance to 45+ nonprofits since 1995.
CCF relies on the generosity of donors in the Chelsea area to realize its mission. Donors interested in supporting are encouraged to contact Randy Ross, rross@cfsem.org or by visiting the website at chelseafoundation.org/give.
###
The Chelsea Community Foundation has been providing financial support to nonprofit organizations through a wide variety of activities benefiting education, arts and culture, enrichment programs for children and seniors, training for caregivers, outdoor trails in the community, leadership development, capacity building, health and human services, community development, and civic affairs.